Keynote Speakers

Prof. Jin Wang
Valdosta State University, USA
Jin Wang is a Professor of Operations Research in the Department of Mathematics at Valdosta State University, USA. He received his Ph.D. degree from the School of Industrial Engineering at Purdue University in 1994. His research interests include Operations Research, Stochastic Modeling and Optimization, Supply Chain Management, Monte Carlo Simulation, Computational Finance, Portfolio Management, and Applied Probability and Statistics. Currently, he is working on Big Data and Data Mining fields. He has more than 28 years collegiate teaching experience in the field of quantitative methods and statistics at Purdue University, Florida State University, Auburn University, and Valdosta State University. Dr. Wang has been active in professional research activities. He has authored articles for publication in referred journals and conference proceedings. He has been active in INFORMS, IIE, and the Winter Simulation Conference and invited to give presentations, organize and chair sessions at national meetings. He has participated as a principal investigator in several research projects funded by federal and industrial agencies, including the National Science Foundation, General Motors, and the National Science Foundation of P.R. China. He was invited as a panel member at the National Science Foundation Workshop. Dr. Wang also served as a consultant for financial firms. His analytical Monte Carlo method using a multivariate mixture of normal distributions to simulate market data has made a great impact in education and the finance industry. This algorithm was selected as a graduate-level research project topic for many schools, such as, Columbia University Management Department, Carnegie Mellon University Economics and Finance Department, Tilburg University in Holland, Technische Universitaet Munich in Germany, Imperial College in London. This method was also implemented in many financial companies, such as, Zurcher Kantonal Bank, IRQ, Zurich Switzerland, Klosbachstrasse, Zurcher, Switzerland, Norsk Regnesentral in Norway, Cutler Group, L.P., Altis Partners (Jersey) Limited, Windham Capital Management, LLC.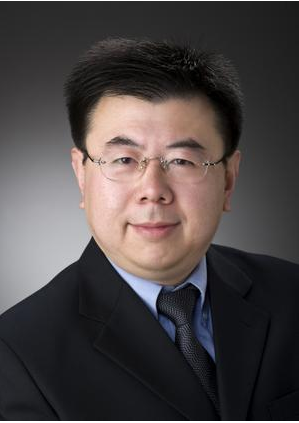 Assoc. Prof. George Shan
The University of Western Australia, Australia
Dr. George Shan is the Associate Professor in the Accounting and Finance Discipline of the Business School at The University of Western Australia. He holds Bachelor of Commerce, Bachelor of Applied Finance, Master of Commerce (Accounting) and completed his PhD in Accounting and Corporate Governance. George is CA (Australia), CPA (Australia) and CMA (Australia). Previously, he has worked at several Australian and international universities including University of South Australia, University of Ballarat, the University of Adelaide and University of Rome Tor Vergata. Among them the University of Adelaide and the University of Western Australia are ranked the top universities in the world and Group of Eight in Australia, where he taught Financial Accounting, Management Accounting, Corporate Accounting, Accounting Concepts & Practices, Corporate Governance & Accountability, Investment Banking & Project Finance, Portfolio & Fund Management, and Financial Risk Analysis. He is a registered principal supervisor for PhD students, and his current research areas and interests include corporate governance and its related topics within accounting and finance (i.e., firm performance, accounting quality, earnings management, tunneling, audit quality, and corporate social responsibility). He has published over 30 academic journal and conference papers based in recent 5 years, including Journal of Contemporary Accounting and Economics, Emerging Markets Review, Family Business Review, Modern Asian Studies, Corporate Governance: An International Review and Journal of Computer Information Systems. Professor Shan received the title of "High Research Active" since 2010, and was awarded couple best paper prizes, including the Best Paper Award of 6th Annual London Business Research Conference in Imperial College, London, the UK.
Keynote Speakers at ICEME History



Prof. Shaofeng Liu
Plymouth University, UK

Prof. Donald Chang
Metropolitan State University of Denver, USA

Prof. Alessio Ishizaka
University of Portsmouth, UK

Prof. Yixun Shi
Bloomsburg University of Pennsylvania, USA

Prof. Basu D. Sharma
University of New Brunswick, Canada

Prof. Tim Huh
University of British Columbia, Canada

Assoc. Prof. Tao Zeng
Wilfrid Laurier University, Canada

Assoc. Prof. Bixia Xu
Wilfrid Laurier University, Canada