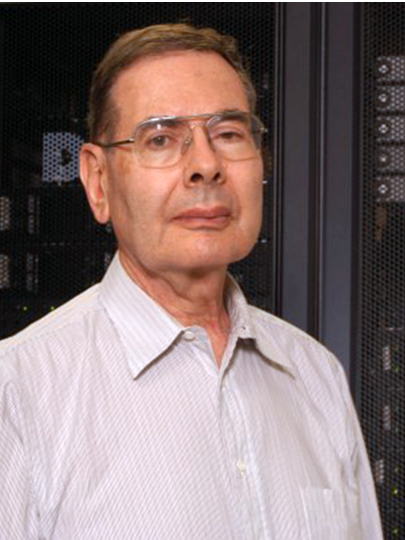 Prof. Andrew B. Whinston, The University of Texas at Austin, USA
Andrew B. Whinston is the Harkins & Company Centennial Distinguished University Chair and Hugh Roy Cullen Centennial Chair in Business Administration, Professor of Information Systems, Computer Science and Economics, and Director of the Center for Research in Electronic Commerce at The University of Texas at Austin. His current research interests are electronic commerce, artificial intelligence, and cryptocurrency. Dr. Whinston currently has 44821 total citations and an h-index of 98.
Abstract: To be released.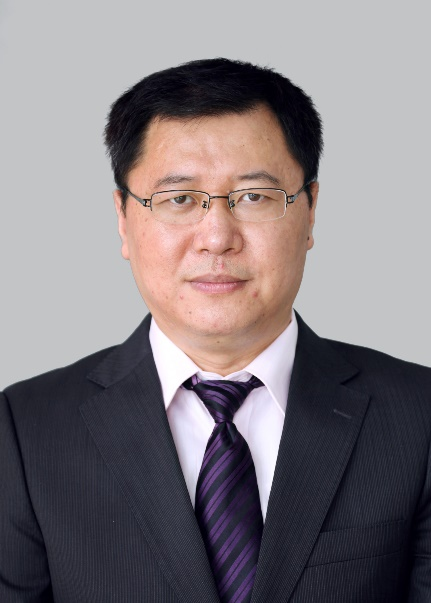 Prof. Xu Chen, University of Electronic Science and Technology of China, China
Dr. Xu Chen is Professor of operations and supply chain management at School of Management and Economics, University of Electronic Science and Technology of China, Chengdu, China. His current research interests include coopetition management, supply chain management, and operations management. His publications have appeared in Production and Operations Management, IISE Transactions, IIE Transactions, European Journal of Operational Research, OMEGA-International Journal of Management Science, Journal of Business Research, IEEE Transactions on Engineering Management, IEEE Transactions on Systems Man and Cybernetics: Systems, International Journal of Production Economics, International Journal of Production Research, Journal of the Operational Research Society, Annals of Operations Research, and other journals. His research has been supported by grants from the National Sciences Foundation of China (NSFC), Major Program of National Social Science Foundation of China (NSSFC), and National Key R&D Program of China.
Abstract: To be released.
Prof. Dawei Cheng, Renmin University of China
Dr. Cheng Dawei is a Full Professor of Department of International Economics, Renmin University of China. She is a member of the Presidium of APEC SME Business Forum and a panel member of Inauguration of advisory panel , UNCITRAL observer. She obtained her PhD degree from Renmin University of China. Her main research interests and expertise are in International Trade, WTO, Commercial Diplomacy, China's foreign economic and trade relations, E-Commerce. She has published over 70 peer-reviewed research papers and 7 books.
As a volunteer of the World Trade Organization in 1999, she participated in the Third Ministerial Conference of the WTO in Seattle. She visited WTO headquarters in Geneva as a member of the first Chinese professors delegation in 2000. In 2001, She participated in the Fourth Ministerial Conference in Doha.
Abstract: To be released.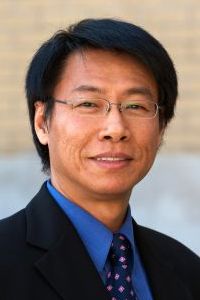 Prof. L. Roger Yin, University of Wisconsin-Whitewater, USA
Dr. L. Roger Yin is a Professor of Information Technology and Co-Director of Cyber Security Center for Business in the College of Business and Economics at University of Wisconsin-Whitewater, USA. Dr. Yin serves as a Co-PI of a US$2M Dept. of Labor grant for establashing public-private collaboration on creating a Cybersecurity apprenticeship program. Roger was the recipient of Hermsen Teaching Award of 2015-16 of the Business School at UW-Whitewater. He holds both an M.S. and Ph.D. in Instructional Systems Technology from Indiana University, Bloomington, USA. He has earned industry certifications including CPHIMS, CISA, CISM, CGEIT, GSNA, and ITIL-F. Dr. Yin possesses multidisciplinary educational and professional experiences in Engineering, Education, Cognitive Science, Business, Healthcare, and Information Technology. Roger presently serves as Director of Academic Affairs on the Board of Directors of Wisconsin Chapter of Healthcare Information and Management Systems Society (HIMSS). He has been actively involved in the IT space for more than 25 years including work as Application Developer, Manager, Corporate Trainer, Consultant, Researcher, and Educator. Dr. Yin has published more than 40 refereed journal articles and presented more than 50 papers in national and international conference on and related to Information Technology. From 2006 to 2009, Dr. Yin was elected the President of Organizational Systems Research Association, also a SIG affiliated with Association for Information Systems (AIS). Roger's teaching and research interests are interdisciplinary that include cybersecurity management, IT governance & risk management, healthcare IT, e-learning systems for professional training and development, and Blockchain Technologies.
Topic: Internet of Medical Things and Senior Citizens: Privacy and Security Challenges and Opportunities in Healthcare
Abstract: Senior citizens are growing users of smart medical devices (SMDs), which are types of Internet of Things (IoT) that collect personal health information and connect wirelessly to the internet. While SMDs are valuable health devices, they are often adopted with little knowledge or understanding about how they work. This limited knowledge and reality that older adults are greater targets for IoT hacks poses risks. To better understand the potential risks, an exploratory study was conducted. The study included interviews with 42 older Wisconsinites an SMD and conducting laboratory tests on the security attributes of the devices. Interview findings suggest that SMDs are used to manage or prevent chronic health conditions. The findings further reveal use of the devices for convenience, as well as lack of understanding on how information is collected, stored, and by whom it is accessed. The findings point to the need for better educating senior citizens and their healthcare providers on the privacy risks of SMDs, educating developers on the additional risks that older adults face using SMDs, and advocating for public policies regarding the safety of SMDs.