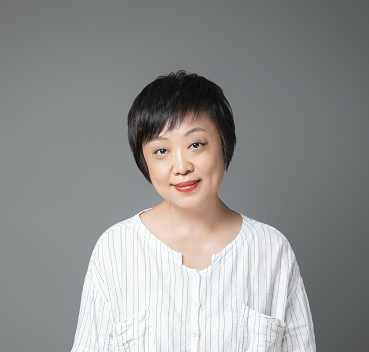 Prof. Dawei Cheng, Renmin University of China
Dr. Cheng Dawei is a Full Professor of Department of International Economics, Renmin University of China. She is a member of the Presidium of APEC SME Business Forum and a panel member of Inauguration of advisory panel , UNCITRAL observer. She obtained her PhD degree from Renmin University of China. Her main research interests and expertise are in International Trade, WTO, Commercial Diplomacy, China's foreign economic and trade relations, E-Commerce. She has published over 70 peer-reviewed research papers and 7 books.
As a volunteer of the World Trade Organization in 1999, she participated in the Third Ministerial Conference of the WTO in Seattle. She visited WTO headquarters in Geneva as a member of the first Chinese professors delegation in 2000. In 2001, She participated in the Fourth Ministerial Conference in Doha.
Topic: The Development of Digitally Intensive Industries
Abstract: According to the United Nations International Telecommunication Union (ITU), 48% of people globally use the Internet. Digitally Intensive Industries are developing quickly, new industries, new business models are emerging. The gains of digitally intensive industries are: first, the digital industries spill over to the rest of the economy and lead to economic wide effects. Second, higher demand for workers in digital industries creates jobs, drives up wages in the labor market. Third, reduce international trade costs in digital sectors due to the internet have a broader impact on the economy. Fourth, lower sales costs create consumers' purchasing power. However, there are some new substantial obstacle to digital economy, for example, some countries preference for locally manufactured products and domestically sourced goods,data protection and privacy is addressed in all business sectors. Nations use localization requirements, market access limitations to protect digital trading. With the development of digital economy, we should actively formulate digital rules and reduce digital barriers.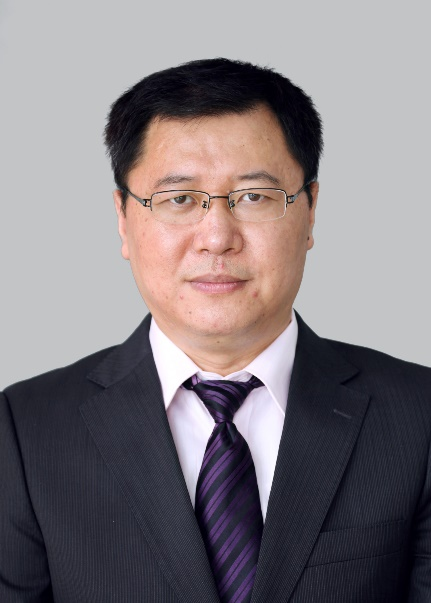 Prof. Xu Chen, University of Electronic Science and Technology of China, China
Dr. Xu Chen is Professor of operations and supply chain management at School of Management and Economics, University of Electronic Science and Technology of China, Chengdu, China. His current research interests include coopetition management, supply chain management, and operations management. His publications have appeared in Production and Operations Management, IISE Transactions, IIE Transactions, European Journal of Operational Research, OMEGA-International Journal of Management Science, Journal of Business Research, IEEE Transactions on Engineering Management, IEEE Transactions on Systems Man and Cybernetics: Systems, International Journal of Production Economics, International Journal of Production Research, Journal of the Operational Research Society, Annals of Operations Research, and other journals. His research has been supported by grants from the National Sciences Foundation of China (NSFC), Major Program of National Social Science Foundation of China (NSSFC), and National Key R&D Program of China.
Abstract: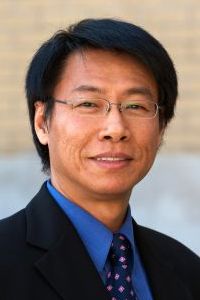 Prof. L. Roger Yin, University of Wisconsin-Whitewater, USA
Dr. L. Roger Yin is a Professor of Information Technology and Co-Director of Cyber Security Center for Business in the College of Business and Economics at University of Wisconsin-Whitewater, USA. Dr. Yin serves as a Co-PI of a US$2M Dept. of Labor grant for establashing public-private collaboration on creating a Cybersecurity apprenticeship program. Roger was the recipient of Hermsen Teaching Award of 2015-16 of the Business School at UW-Whitewater. He holds both an M.S. and Ph.D. in Instructional Systems Technology from Indiana University, Bloomington, USA. He has earned industry certifications including CPHIMS, CISA, CISM, CGEIT, GSNA, and ITIL-F. Dr. Yin possesses multidisciplinary educational and professional experiences in Engineering, Education, Cognitive Science, Business, Healthcare, and Information Technology. Roger presently serves as Director of Academic Affairs on the Board of Directors of Wisconsin Chapter of Healthcare Information and Management Systems Society (HIMSS). He has been actively involved in the IT space for more than 25 years including work as Application Developer, Manager, Corporate Trainer, Consultant, Researcher, and Educator. Dr. Yin has published more than 40 refereed journal articles and presented more than 50 papers in national and international conference on and related to Information Technology. From 2006 to 2009, Dr. Yin was elected the President of Organizational Systems Research Association, also a SIG affiliated with Association for Information Systems (AIS). Roger's teaching and research interests are interdisciplinary that include cybersecurity management, IT governance & risk management, healthcare IT, e-learning systems for professional training and development, and Blockchain Technologies.
Topic: Responsive Scholarship: Supporting a Fair and Inclusive Economic Recovery from COVID-19 Pandemic
Abstract: The COVID-19 pandemic has affected global economy in an unprecedented scale that impacted nearly everyone living in all corners of the world. Amid dealing with popular vaccination and Delta variant, many countries plan for a reopen and recovery in hope to return to the pre-pandemic mode. It is predictably a long and hard battle especially for the under- and unemployed people who suffer the most from the COVID-19 induced disruptions.
The presenter intends to use a reflection to invite the participants for an interactive and constructive conversation. The question is, "What can I do to help a fair and inclusive economic recovery being a business educator and a member of the academia?" To frame the conversation, the presenter will follow the 3 major elements introduced by AACSB, engagement, innovation, and impact. Furthermore, the 6 ways to achieve fair and inclusive economic recovery promoted by World Economic Forum will be highlighted. The presenter will explain his personal initiatives and efforts to assist that are guided by the categories mentioned above. It is hoped that an engaging conversation could continue during the after the conference event.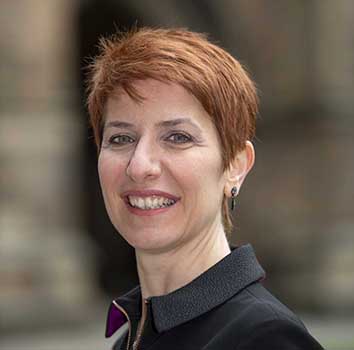 Prof. Nuran Acur, University of Glasgow, UK
Nuran is currently Professor of Innovation Management in the Adam Smith Business School. Nuran previously worked at Strathclyde University (UK), Ozyegin University (Turkey), Aalborg University (Denmark), and Bilkent University (Turkey). Nuran has also held Visiting Scholar positions at the Sloan School of Management at the Massachusetts Institute of Technology (USA), at the London Business School (UK) and Trinity College Dublin (Ireland).

Nuran has published award winning, theory-driven, policy - and practice - relevant articles across the fields of technology innovation, open innovation, digital innovation and innovation strategy. Exploring aspects of technological, open business collaborative models at organizations, Nuran pursues a mainly curiosity driven, yet theoretically rigorous, empirically grounded and practice-relevant, research agenda. She has published more than 60 articles and papers, edited numerous books and publications and has won several awards such as 'Most Inspirational Conference Paper Award' and '3rd Best Conference Paper Award' by European Academy of Management Conference (2016), BAM conference Best Development Paper Award' (2015), EmeraldLiteratiNetwork, Highly Commended Paper Award (2005), EurOMA-POMS Best Conference Paper Award (2003). She is on the editorial Boards of two respected academic journals in innovation research (Journal of Product Innovation Management and Creativity and Innovation Management). Maintaining a consistently upward trajectory of funded research projects, she has secured more than £ 2 million of research funding from: European Space Agency, Britsih Council, Global Challenge Research Found, The Engineering and Physical Sciences Research Council (EPSRC), ESRC, Innovate UK, The Scientific and Technological Research Council of Turkey (TÜBİTAK) and Scottish Enterprise. Nuran is also a sought after speaker for academic conferences and practitioners' events. Just as importantly, she has established extensive international networks with British, European and American scientists, business people and policy makers.
Topic: The Digital Transformation of Business Model Innovation
Abstract: The emerging of digital technologies offers opportunities and challenges to integrate products and services across functional, organizational, industrial and geographic boundaries. As a consequence, these digital technologies increase the pace of change and lead to significant transformation in a number of industries and enable for new disruptive business models. How the Meaning of Digital Transformation Has Evolved? To what extend digital transformation could impact value creation, delivery, and capture? What is the digital transformation of business model roadmap?